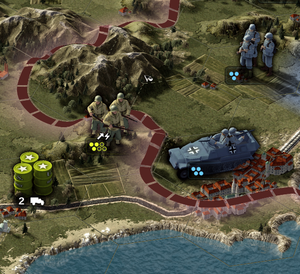 You can tell from the big screenshot below that all the game elements are in. That means it's game on… finally.
If you've been following this blog thinking "is this thing ever going to happen?" well, perhaps you were not alone. Moving the game to our own 3D engine (written in python!) was difficult and, at times, scary. We've completed it though, and I'm happy with the results.
I understand there will be people who take issue with 3D presentation as such. Feel free to unload in the comments 🙂 though obviously we're way beyond the point of no return now.