Unity of Command II Announced
Unity of Command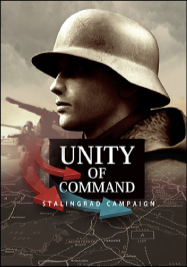 Unity of Command is an operational-level wargame that spans the entire 1942/43 Stalingrad Campaign on the Eastern Front. Playable from both Axis and Soviet side, it recreates enormous battles of maneuver in a turn-based strategy setting. Take command in a war where logistics and poor weather are often the decider; and defeat and victory are sometimes just a mile, or a day, apart.
Historically accurate units (Axis divisions, Soviet corps)
17 scenarios, at a scale of 20km per hex, 4 days per turn
Integrated "History Mode" for after-action replays
Also available at: Matrix Games | GamersGate | Slitherine Steam | MacGameStore | Amazon | Humble Store | AGEOD
Expansions: complete the Eastern Front experience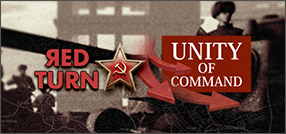 Red Turn: The Road to Berlin 1943-45
As the strategic initiative swings in favor of the Soviets, you are tasked with liberating the motherland in command of victorious Red Army forces.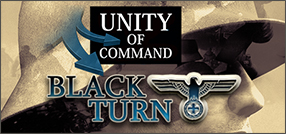 Black Turn: Operation Barbarossa 1941
Take control of the Wehrmacht and its allies in Operation Barbarossa, from the dramatic early victories all the way to ignominious defeat at the gates of Moscow.
Both DLCs (downloadable content) require Unity of Command 1.04 or later to play. To check which version you are currently running, go to Main Menu -> Credits. For instructions on how to upgrade, click here.
Gameplay Video
Screenshots