I always wondered whether it would work…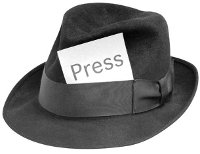 Here we were, working on this game in total obscurity for, you know, like a fair number of years. We set up the site earlier this year and very few people came. It was obvious we had to promote it, but I couldn't get myself to do anything about it. So, morale was in the dumpster… some even went as far as claiming to be clinically depressed.
You know who you are.
I don't know how many indies can actually relate to this situation. From what I've read the norm is to be pretty outspoken about what you do. In retrospect, that doesn't seem to me like such a bad thing to do, even if the result is that many more games get talked about than ever get made.
Anyway, my point was that I was pretty nervy earlier today when our press release came out. Is anyone even going to notice?
They did. Thanks, Internet! A bunch of people came and we got all sorts of nice feedback. Most importantly, people seem to be signing up for the beta. This is going to do wonders for the game I think.
😎
I'll try to actually post something relevant about the game next.