Here is one way to do it:
TURN 1.
1. Dislodge entrenched Motorized unit
2. Weaken it
3. Destroy it
4. Move South & across the river with what units you can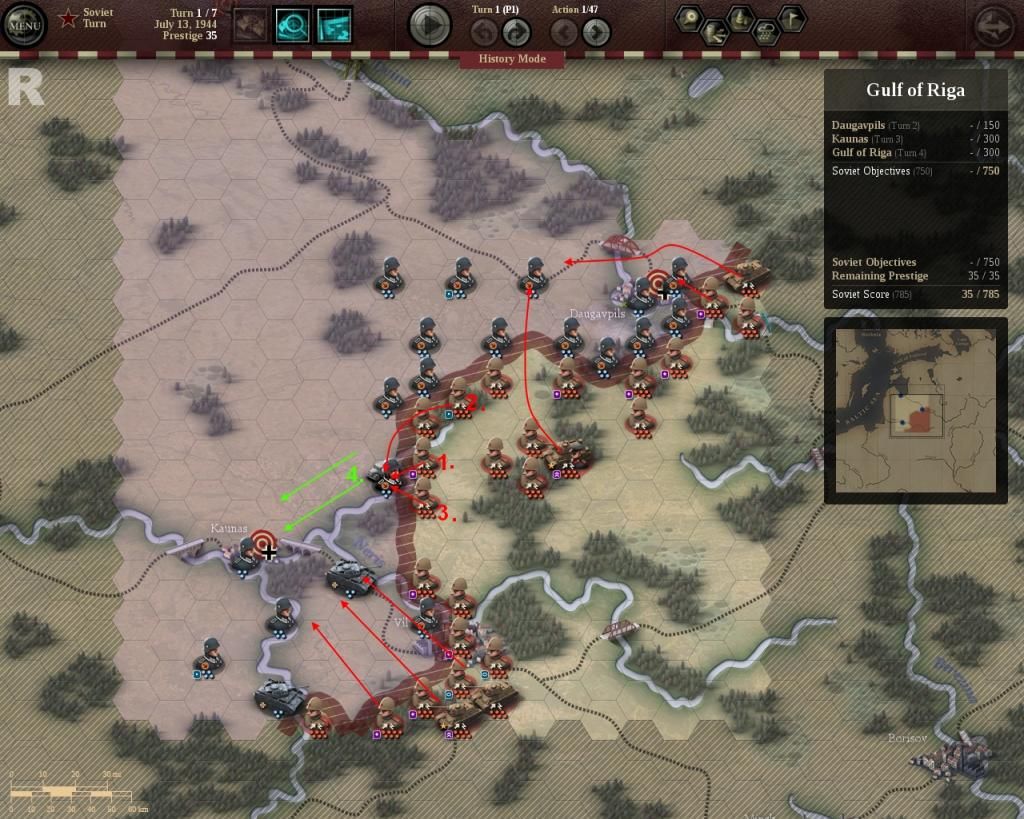 TURN 2
Weaken or destroy the German armour with your infantry which is now across the river. Then move in to take Kaunas with your own armour.